FREE Vending Machine in The Woodlands, TX
Our service is to provide your company with a FREE vending machine placement of one or more brand new healthy Vending Machines in The Woodlands TX! Are your employees tired of junk food-only vending machines at work? Do you want to offer them more natural and low-calorie food and beverage options that TASTE GREAT? Active Life Vending will help you provide healthier options that your employees want while helping your company promote a healthy and ACTIVE lifestyle through our healthy vending machines. 
Serving Texas: The Woodlands, Conroe, Spring and Houston
Note: No worries! We realize some people still like their traditional or junk food:) We're willing to place the items you prefer.
Searching for Healthy Vending Machines in The Woodlands, Vending machines The Woodlands? We have you covered!
Active Life Vending is located here in The Woodlands!!
That means we can service your needs quickly! We're not some far away company that will take days or weeks to respond. We care about the people in our local community and its companies. Are you looking for a vending machine service in The Woodlands? Just call us!!
We place brand new healthy vending machines in The Woodlands and other North Houston areas at NO COST to your company for your employees, customers or students. Yes, it's FREE to place!! There's no risk to you.
We take responsibility over keeping the vending machines fully stocked with your favorite snacks and beverages, maintained and running smoothly.
We stay in communication with you to make sure you and others are happy with our services. We even take requests on your favorite snacks and drinks!
No complex contract required.
Low risk and effort on your part. We just need a place to put the machine and we take care of the rest!
Benefits of our Vending Machine
Our Healthy Vending Machines hold 9 different drink types and 21 different snack types.
The combo machine saves space. Other vendors need a different snack and drink machine, so it takes up more space to have two large machines.
Because our healthy vending machines are brand new, they look great with a nice modern looking graphic like you see in the photo.
We can take all modern payment types so it is convenient to use. All major credit cards like VISA, Mastercard, American Express, Discover, Apple Pay, Google Pay.  Touch pay with Credit Card.
Other combo machines don't separate the snacks and drinks, so your chips end up getting cold. Our machine provides a separate compartment.
We have an energy mode to save on energy.
It is ADA compliant.
Our vending machines are on cell signal so we can monitor it.
Benefits of working with Active Life Vending
We Hope to Change the Stereotype on Bad Vending Service, and offer you a great experience working with us!! If you are looking for a healthy vending service in The Woodlands, then look no further. We want to be that partner for you providing your office with delicious snacks and drinks.
We are very attentive to customer needs, because we care and are motivated to make sure you are HAPPY! Since we are located here in the Woodlands we care about the community that we too live in, and we are close by and can be there quickly for any needs.

Because our healthy vending machines are new and with latest technology you don't have to worry about misvends or stuck products. We can monitor how our machines are doing via a cell signal.

We come once a week to fill and service the vending machine, so no expired product anymore!

Give one of our Healthy Vending Machines in The Woodlands a try!
I would like a Vending Machine at our office, school or building.
What are the next steps and what should I expect during this process?
STEP 1
Fill out the contact form, call us or email us and let us know you are interested in getting your FREE Healthy Vending Machine, or if you have more questions before giving the green-light just contact us and we can talk!
STEP 2
We will reach out to you same day or within 24 hours of the 1st contact to introduce ourselves, provide a summary of our company & services and make an appointment for an in-person meeting (10 minute call).
STEP 3
We will come out to your office or the location where you envision the vending machine to be placed. We will make measurements of the spot for the machine and any doors or places we need to go through in preparation of the vending machine delivery. We will verify that there is one standard electrical outlet and that cell signal is available (we can tell this by how many bars we have on our cell phone). We use cell signal to monitor the machine. During the meeting we can discuss what product mix you'd like to see in the machine and of course we can answer any questions or concerns you have about our service. We have a recommended fill to make your life easier on trying to decide what goes in the vending machine, or we have a selection sheet you can choose from. If we don't carry an item you are interested in we are happy to try to source it for you. (30 minute visit)
STEP 4
We both agree to a delivery date. It usually takes 1 to 2 weeks from the time we request a delivery of your brand new healthy vending machine. We always carry a few vending machines in stock ready to go. Once we have confirmed the date and if it will be a morning or afternoon delivery we will email you to let you know that the day has been confirmed.
STEP 5
Delivery day is here! We give you a 30-45 minute window of when we will arrive. Please make sure the spot is ready and the on-site contact is available. (30-45 minutes depending on office)
STEP 6
The machine has arrived and put in the spot we agreed upon. We will take a moment to unpack any wrapping materials and inspect that the machine was not damaged during the delivery process. We will leave the machine there with a sign that says do not plug in yet. See next step.
STEP 7
We let the machine settle for 1 day for the freon to settle. Then we come back the following day to fill the machine (2 hours). Sometimes it can take extra time for the credit card reader to come online through the payment processor.
Step 8
We come on site, program the machine, get it prepped, and fill it with DELICIOUS SNACKS! When we are finished we will let you know and it is ready to go. We will come back once a week or once 1.5 week and keep the machine stocked and running smoothly.
Summary
The process is very simple for you, in summary you just have to tell us YES, show us where to put the vending machine and we take care of the rest. You don't have to even lift a finger! And then you can be the champion of your office for bringing in an awesome snack machine. 
It's fun for everyone to lighten the mood! Work hard, but also take a break, have fun and enjoy life!
Ask About 60-day Trial Period
FREE Vending Machine Placement
Just try out The Woodlands Vending Machine in your office, and if for some reason it's not what you expected, call us and we'll have it removed at no cost to you.
How Can We Help? Ask us about other areas we can serve you in your vending needs!
We'll work with you on getting the healthy products you know and love!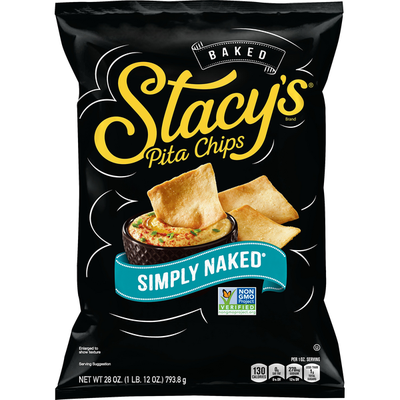 Healthy Chip Options
Grab a mid-afternoon snack that tastes good and is healthy. There are a lot of chips that are not loaded with MSG and salt, and still taste great! Have an open mind!
Drinks with VITAMINS
Staying hydrated is important! Healthy drink options that are not sodas. Infused with Vitamins and Electrolytes that your body needs.
Energy Bars - Tastes Great!
I love Snickers Bars, but they come with 20g of Sugar, where the average healthy energy bar has 5g of Sugar.
Energy = Productivity!
Keep Hungry Employees On-Site By "Dining At Their Desk". When you need a quick pick me up snack on something healthier with less sugar but still tastes good.
Active Life Vending – The Premier Woodlands Healthy Vending Machine Company. Why Us?
As a family owned business located here in The Woodlands, we are minutes from your doorstep. Customer Service is our highest priority! In larger vending service companies that go for the mass market, there is less choices on what goes inside the machine, and you are just another number. When you work with us you talk directly to the owners and we ensure that you get the best service. Maybe you have a specific need for your office, we're ready to listen and come up with a solution with you.
Flexibility & Personal Touch
We provide our recommended standard fill with Healthy products. We're also willing to work with you on products you'd like to see in our machines.
Professionalism & We Care!!
Machines will be filled regularly (typically 1-2 times a week), always respectful while on-site, dressed for business environment, we care!
Will stay in communication to make sure everything is running smoothly and you're happy with our service.
Brand
NEW

& Modern Machines that look great!

Our healthy vending machines take less space, modern payment options (google pay, apple pay, credit card & cash)
We Listen!
How else can we serve your vending needs?
Need a drink only machine? Or, a machine that vends other products?
Best part is we provide you with a free vending machine placement! It doesn't get better than that!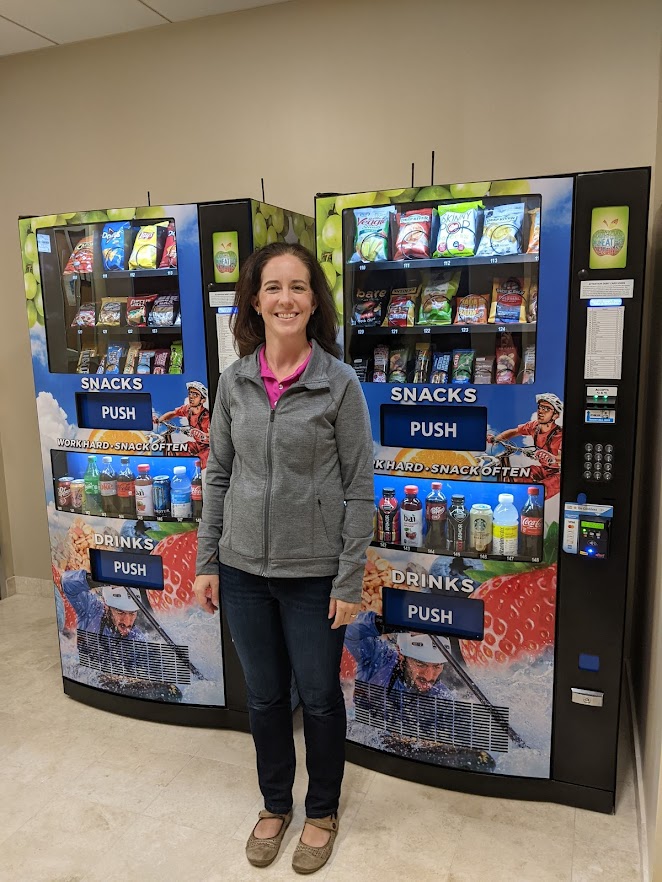 Our Commitment
Flexibility

 on product choice in vending machine. Want to see a product in machine? Ask us!
Traditional Items OK if requested: (Snickers, Coke, M&Ms…)
We source high quality and healthy products.
We fill and check the machines regularly. Typical fill schedule is 1-2 times a week.
We ensure there are no expired products in the machine.
If on the off chance there is a mis-vend, we commit to refunding the customer and providing them with a free snack.
We respond to your calls and/or emails.
We can run happy hours with discounted drinks and snacks (to be discussed per location type)
We work with you on your long term goals for other vending needs.
Need a drink only machine? Coffee machine? ASK US! We're here to serve.
Why Get a Healthy Vending Machine in The Woodlands?
Employee Care in The Woodlands
Thank goodness our culture is becoming more 

health conscious

! Your employees are seeking out healthier options in their personal lives.
Companies that show they also care about Work Life Balance and Health is VERY meaningful to their employees.

Morale booster

: having a fun machine with trendy, fun, familiar and healthier snacks is a huge benefit.
People often need an energy pick-me-up throughout the day. It's difficult to drive off premises. It's really vital to offer employees options for a quick bite without wasting precious time.
Especially when an unexpected meeting comes up that you couldn't plan for.
What you put in your body matters! Candy bars are give quick sugar highs, but can also adversely effect your energy and motivation within an hour later.
Keep your employees motivated, give them access to the quick energy they need to be more productive and effective at work!!
Let's Build Employee Morale! The Woodlands Vending Machine is Fun!
 Happy Hour / Thirsty Thursday!
Discounted drinks & snacks sponsored by Active Life Vending (e.g. every Thurs 1-4pm)
 Lottery
Free random snack every X number of vends.
Gift Card/Coupon prize every month.
 Combos & other promotions
Example: $1 discount if purchase a snack and drink
 Company Sponsored – YOU too can sponsor discounted or free snacks for employees.
(e.g. Grave Yard Shift: 50% discount to employees – you can reimburse Active Life)
Tokens: You can purchase tokens ahead of time to hand out.
Technology
We use state of the art credit card readers from Cantaloupe on our healthy vending machines.
Accepted Payment:
Visa, Mastercard, American Express, Discover Card, Apple Pay, Google Pay and of course the machine can take cash.
Visit Their Website: www.cantaloupe.com
We are able to know what sells and doesn't sell, so we can gauge to make sure we always have the vending machine stocked with fresh items that don't go bad!
Areas of Service: Vending Machines in North Houston
Although we are centrally located in The Woodlands, TX and we prefer vending machines in The Woodlands, we also serve neighboring cities as well. So if you are searching for any of the below or if your company is located in the below cities, please still give us a call. We will be happy to service your loation!
Healthy Vending Machine The Woodlands, TX
Healthy Vending Machine Spring, TX
Healthy Vending Machine Conroe, TX
Healthy Vending Machine Montgomery, TX
Healthy Vending Machine Tomball, TX
Healthy Vending Machine Magnolia, TX
What kind of companies do we serve?
Because we offer FREE placement, we typically service any company that has 50 or more employees to justify the traffic and daily usage of the machine.
 Vending Machine The Woodlands, Spring, Conroe, Magnolia, Tomball and other North Houston.
Do you service Schools with Healthy Vending Machines in The Woodlands?
Yes, we can provide you with a healthy vending machine in The Woodlands for your school! We comply with all State regulations regarding ensuring we meet the guidelines of providing healthy snacks and drinks for our children. We have two children of our own, so we know how important it is to provide snacks that provide energy, not drain energy. Kids have so many opportunities to consume sugar, so why not look for ways to lessen that when we can? We love our children and we care about their long term health! 
Our benefit is we will work with you to provide them with healthy snacks that are truly healthy! 
We will look for snacks that taste great, but have less sugar in them.
We will provide you with more natural and organic products.
If you are reading this and from a high school in The Woodlands, a junior high school in The Woodlands or an elementary school in The Woodlands we can help you!
Get your FREE Healthy Vending Machine in The Woodlands for your teacher lounge or faculty and staff breakroom!
We can of course bring a FREE vending machine and place it in a common area for the students and kids, but we can also bring you one for your teachers and staff. We can stock it full of your favorite snacks and drinks. Give Healthy Vending a try!

Give us a call today! If you are looking for The Woodlands Vending Machine, I hope you call us and give our service a try!
Where do you Service besides The Woodlands?
This is a great question!
Do you type and look for "Vending Machine The Woodlands", if yes you will find us because we are actually located as a business in The Woodlands. Not just a fake company pretending to be in The Woodlands.
Do you look for "The Woodlands Vending Machine", if yes we are truly located here in The Woodlands. I've seen some other sites that make it seem like they are in The Woodlands, but it is just a fake website pretending to be something they are not. This website is actually ours and we in fact are located here and minutes from your company's doorstep.
Give us a chance and you won't be disappointed. Like I wrote earlier Active Life Vending strives to be a great Woodlands Vending Machine service provider. We want to provide both healthy snacks and healthy drink options.
We also service other areas:
Vending Machine Spring, TX
Vending Machine Conroe, TX
Vending Machine Montgomery, TX
Vending Machine Tomball, TX
Vending Machine Magnolia, TX
Why are the Woodlands Vending Machines FREE?
We place our new and healthy vending machines at your company with no charge. It is absolutely free. No strings attached. The reason it is free is because we want to make the service as easy as possible for the companies that we place them at. It is really a win-win situation. In fact, we as the vendor invest quite a bit of money to purchase these brand new and nice looking machines. However, we are able to earn our living through people purchasing snacks from the vending machine.
Please help us help you! When we place one of our healthy vending machines at your location, please help us promote it within your company so that more people use it. 
Are you looking to get a Healthy Vending Machine for your breakroom in The Woodlands, or other North Houston areas?
Well look no further. We have you covered.
Work is often serious and stressful. Why not provide your employees with a vending solution that is light-hearted, fun and something that provides energy like a tasty snack or delicious and refreshing drink to brighten their day. It's not rocket science! It doesn't even cost you a dime. Why wait? Act now. Just give us a call or fill out the form and we do all the heavy lifting for you.
All you have to do is show us a spot in your company or breakroom that has a standard electrical outlet.
We deliver the vending machine, we fill the vending machine and we service the vending machine.
We stay on top of what sells and what doesn't sell, so that we keep it stocked with your company's favorite snacks and drinks.
We'll also work with you to determine your favorites.
What does Traditional Vending mean? What does Healthy Vending mean?
- Vending Machines in The Woodlands
Traditional vending refers to filling the vending machine with the typical snacks and drinks we see in the store that some may refer to as more junk food type items. For example: Chips, Cookies, Sodas, Candy Bars and donut type food.
Healthy vending refers to items that are lower in sugar, natural, organic, keto friendly, paleo friendly, non-GMO…etc. Nowadays items you find at Wholefoods or Trader Joes often carry these products that are not big brands or mass marketed. However, the key to these healthier snacks are they actually still taste excellent! It's really a matter of a mindset shift where you fight the decades of commercials you've watched where you think you need a Snickers Bar when you are hungry. In fact there are a lot of more natural nut based energy bars that taste great, still have chocolate in them, but are 1/5 the amount of sugar and other bad stuff:) Ha!
Thinking about looking for The Woodlands Vending Machine? Or, are you looking for a vending machine service provider in The Woodlands? Fill out the contact form above and let us be your healthy vending service provider.
Vending Machine Services in The Woodlands, TX
Hopefully, after reading this entire site you have an idea now on what we do. We realize that there are a lot of vending machine service providers you can choose, but we hope you go with Active Life Vending in The Woodlands. We understand it is your choice on how to handle on-site food, snacks, catering, coffee, drinks…etc. We hope you will choose us. Being a small family owned business we are ready to show you that we care about doing an awesome job! 
When you think about choosing a service provider you want to make sure the machines they bring in are with the highest technology, and also look nice. Ask to see a photo of the vending machine they plan on placing. Ask if it is used or brand new. Does it look outdated? You don't want users to be frustrated with machines that don't drop the snack, don't dispense drinks and take payment without giving you the snack or drink. 
Ask the service provider how often they plan on coming to check on the machine and fill it. You also don't want expired food, because the vendor doesn't come often. Well since we live and work in The Woodlands, we are minutes away from your office. We are very reactive and attentive to your needs. We typically come once a week or every 10 days depending on the usage.
So, we commit to providing you with brand new machines that work wonderfully, a variety of products because we work with you and the location to rotate different snacks to get a variety, we come fill often so you always have snacks and that they don't become expired.
Ready for your brand new healthy vending machine in The Woodlands? Please give our service a try. You won't be disappointed!
Healthy Vending Machines in The Woodlands, TX !
YOU will be the hero at your office for bringing in such a fun treat that everyone can ENJOY!
Or, are you looking for just a regular vending machine in The Woodlands? If YES, you've come to the right place, because we care about providing the best service.
2022 News:
We joined the Woodlands Chamber of Commerce! We would like to get the news out that we provide top notch healthy vending machines in The Woodlands. Help a local company out! If you know someone that is looking for a company that offers vending machines in The Woodlands, please share our website with them. We are always ready to take on new clients!